BayArt
7.7.23 - 29.7.23
Beastly Love - Kasra Jalilipour
'Beastly Love' is inspired by Islamic arts, specifically Persian tiles and carpets, but also taking inspiration from influences from South/West Asia with close relations to Persian arts. In these artworks, there is an obsession with animals, specifically felines and canines. There's many examples of entangled animals, in the middle of a fight or a feed, captured in these artworks. I am interested in queer ecologies and looking at this imagery from a queer lens, while exploring the line between violence and intimacy, and how it links to the wider societal issues we face as people.
Kasra Jalilipour (b.1995, Esfahan) is an Iranian multidisciplinary artist, writer and educator, currently based in the UK. Through humour, provocation and storytelling, their practice uses the body as the subject to discuss race, gender identity and sexuality. They have an ongoing body of research which looks for fragments of queerness hidden in Iran's Qajar era, specifically stories that centre intimacy, eroticism and gender nonconformity.
The exhibition is accompanied by a new essay from Dylan Huw.
︎
Dylan Huw's Text CWM

︎
Dylan Huw's Text
ENG
︎
Exhibition Text
︎
katayounjalilipour.com
︎
@kasrajalilipour
Gwenllian Davenport
3.7.23 - 14.7.23
Afoniaieth
Afoniaeth
is a made-up Cymraeg word, a blend of two Welsh words: afon
+
barddoniaeth // river + poetry. Within her online residency, Gwenllian will explore her local rivers' language through sound, film, photography, print and sculpture. Questioning how we might translate a river and discover its
afoniaieth
.
Gwenllian Davenport is a bilingual artist from Merthyr Tydfil. Her practice explores her identity and her relationship with bilingualism. Gwenllian's practice is largely inspired by her local landscape and this informs her making and use of materials.
/////
Gair ffug yw
Afoniaeth; c
yfuniad o ddau air Cymraeg: afon + barddoniaeth. O fewn ei chyfnod preswyl ar-lein, bydd Gwenllian yn archwilio iaith ei hafon leol trwy sain, ffilm, ffotograffiaeth, print a cherflunio, wrth gwestiynu sut y gallem gyfieithu afon a darganfod ei
afoniaieth.
Artist dwyieithog o Ferthyr Tudful yw Gwenllian Davenport. Mae ei hymarfer yn archwilio ei hunaniaeth a'i pherthynas â dwyieithrwydd. Mae Gwenllian wedi'i hysbrydoli gan ei thirwedd leol ac mae hyn yn llywio ei dewisiadau o ddeunyddiau a'i ffurf o greu.
︎ www.gwenlliandavenport.co.uk
︎
@gwenlliandavenport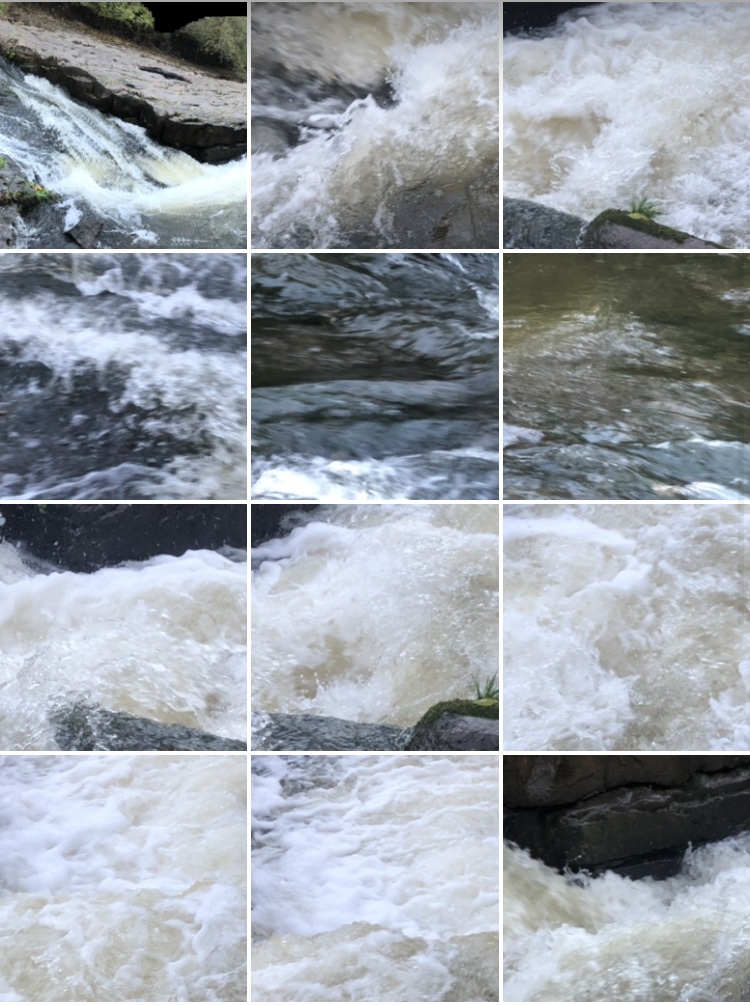 ︎ View Residency Page