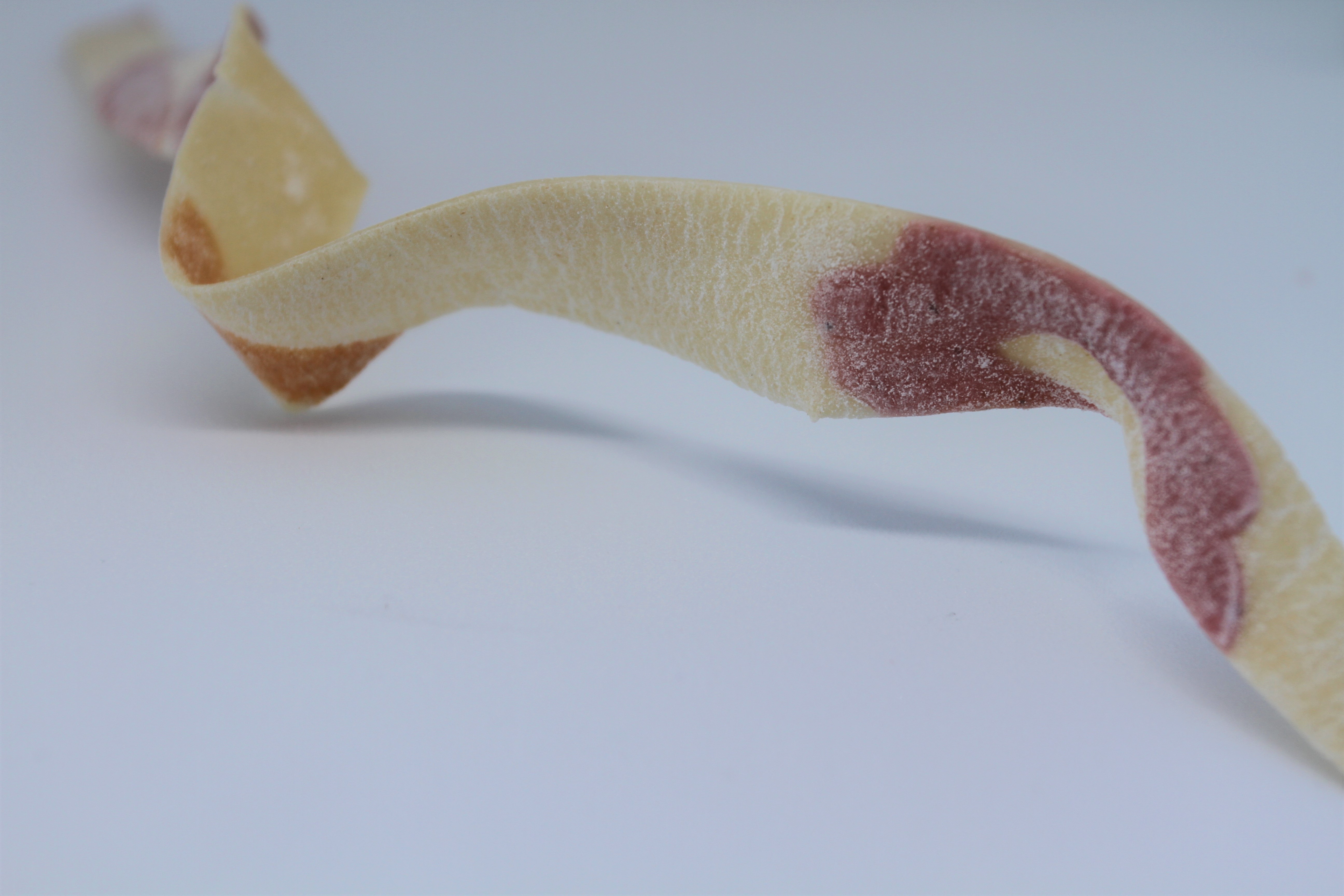 The images and video on display showcase an insight into the final project of my degree.
My project explored '
artistic
afterlife',
where I began to develop the interest I have in the lifecycle of materials and created pieces of art that had function beyond their artistic value.
Over the course of my project titled
'Art now, Dinner Later?'
I wanted to achieve depth within my art practice, by creating artworks with the use of sustainably mindful materials as well as making art that has further potential to become something more.
Through research I began to create connections between the affordable materials that I could gather and how I could turn them into artworks with function. I found that exploring food as a material would be economically neutral for me. Leading to turning to food stuffs that would be both suitable for the creation of sculptural pieces and realistically consumable as a person living alone.
Living alone during this project limited my material options, however, I discovered that pasta dough can be dried and stored for consumption later. Becoming the perfect material that aligned with all the intentions of the project and my practice.
Alongside physical sculptural pieces of the dried (preserved) pasta dough I showcased a video. The video shows the making processes and highlights the function of the art once it has served the purpose of being observed as an artistic object.